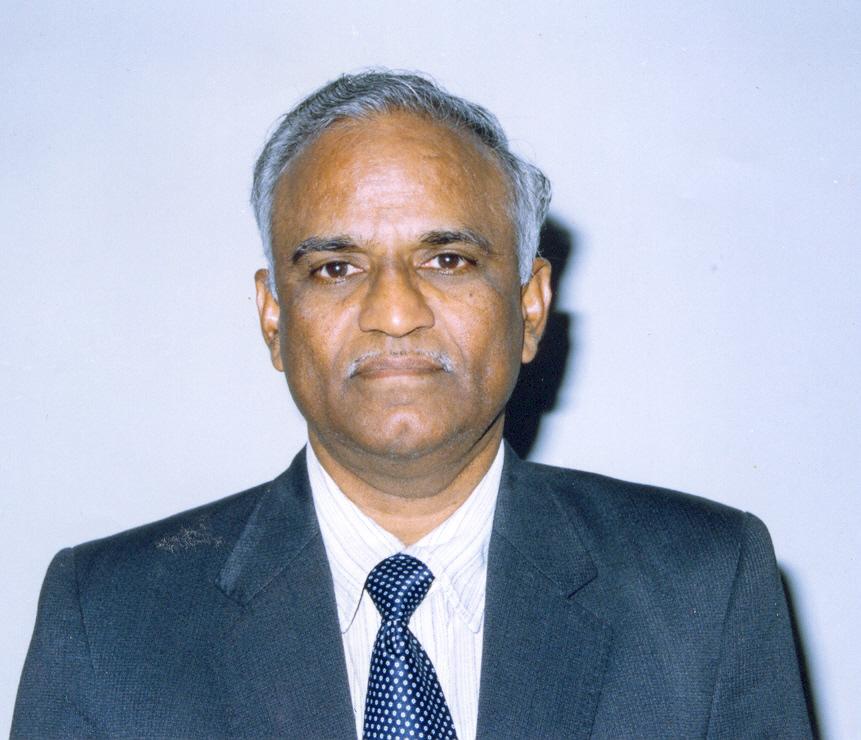 Dr. Yerram Raju Behara is a distinguished banker-turned economist and management consultant, currently Director (Projects and Research) of the Development & Research Services Ltd., New Delhi. He is also currently the
Regional Director of PRMIA-Washington's Hyderabad Chapter
. His earlier assignments included
Director of Indian Institute of Economics
and Editor, Asian Economic Review, a reputed publishing window of the Institute;
Senior Management Executive with the State Bank of India
for nearly three decades,
Professor of Economics, LBS National Academy
of Administration, Mussoorie and
Dean of Studies, Administrative Staff College of India
for a decade. The year 2000 also saw him as Head of the Institute of Public Enterprise, Hyderabad on deputation from ASCI.
He is a Special Invitee-Member of the Expert Committee on Agricultural Indebtedness set up by the PMO (2006)
.
He served on the Boards of a voluntary organization, a Local Area Bank and a couple of software companies. He was a Member of the Jury for Asia-Pacific Banking Awards for the years 2004 and 2005, Manila.
Dr. Raju is a prolific writer with more than 500 articles published in all the leading financial dailies and leading national and international journals. He has seven books and mimeographs to his credit. He addressed several national and international forums, notable among them being: Global Development Network,
Bonn
(1999); Asia Pacific SME Development Forum,
Kuala Lumpur
(2003); Asia Pacific Bankers' Congress, Manila on Risk Management at
Manila
(2004, 2005) and participated in the Round Table on Risk Management at the Risk Management Conference at
Geneva
(December 2005). He was accredited as
International Man of the Year 1991
by the International Biographical Association, Cambridge for his work in Rural Development. His areas of interest are Corporate Governance, Agriculture, SME sector, Micro Finance and Risk Management. He is also a Sustaining Member of the Professional Risk Management International Association, Washington and Member of the Standing Advisory Committee of the Reserve Bank of India on SMEs and SSI sectors for the year 2006-07. He was consultant to the World Bank, UNIDO and UNDP on SME sector and WTO issues during the last ten years. IIBF, SMERA, IL&FS, SIDBI and IDBI Bank seek his advice regularly. His seminal work has been in the formulation of the SME Development Bill (not in the shape the ACT has come out), rehabilitation of SMEs, and Risk Management in the Financial Sector.  
He has formulated the Growth Pole Strategy and SME Cluster Development for Sikandra Growth Pole for a Project of National Commission on Unorganized sector, GoI, executed by IL&FS, 2006
He is currently documenting the Best Practices of SMEs rated by SMERA. (May –October 2007).
His latest publications include: Small Industries in India: Policies and perspectives in the Emerging Context, GITAM-Excel Publication, 2004;
SMEs in India, Text Book For the Certification Course on SMEs in India of the Indian Institute of Banking & Finance, Mumbai, 2007 (under Print)
SEZs in India: Policies, Problems and perspectives coauthor: Mr.N. Ramakrishna, Indian Institute of Economics, Hyderabad: March 2007
http://prmia.org/Chapter_Pages/Common_Files/view_profile.php?id=b33b0c7f3f48795270727c8fd396cd33